About Philip Jaisohn Memorial Foundation
Our Mission
The mission of Philip Jaisohn Memorial Foundation is to promote and fulfill Dr. Philip Jaisohn's ideals of humanity through a broad range of medical and health care, senior employment training, and social services along with educational and cultural programs for the enrichment of the community. 
Our History
Dr. Philip Jaisohn was a pioneer, a doctor and an independence activist in both Korea and America.  He published the first Korean newspaper, "The Independent", to educate the general public in Korea and he was the first Korean to become a naturalized US citizen and the first Korean to receive a medical degree in America. Inspired by Dr. Jaisohn's lifelong work of service, eight physicians residing in the Philadelphia area founded Philip Jaisohn Memorial Foundation in 1975 to provide medical services to the newly arriving immigrants.  Since then, Philip Jaisohn Memorial Foundation has become the premier health and human services organization of the Asian American community and strives to strengthen and expand its medical, mental and social services while cultivating the next generation of leaders to carry on Dr. Jaisohn's legacy. 
Jaisohn Center – Philadelphia & Lansdale
Jaisohn Center is the name we use for the business arm of our foundation comprised of the following departments:
We provide these services at both Philadelphia and Lansdale offices.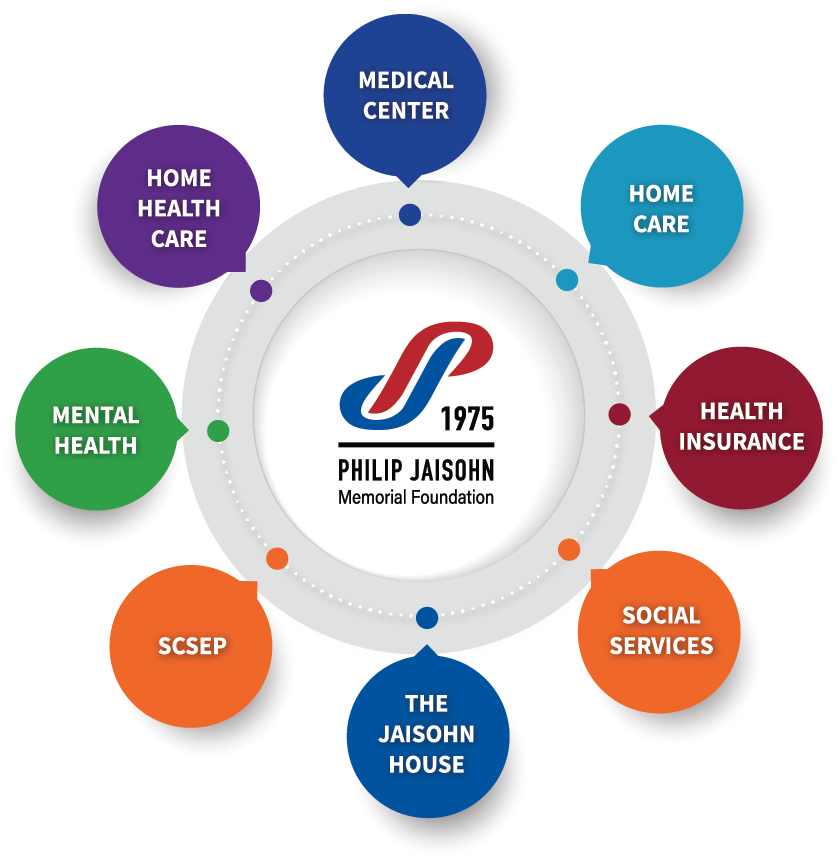 JAISOHN WELLNESS CENTER
1290 Allentown Road
Lansdale, PA 19446
267-638-9500

© 2020 The Philip Jaisohn Memorial Foundation. All Rights Reserved.