Jaisohn Award Banquet
July 28, 2023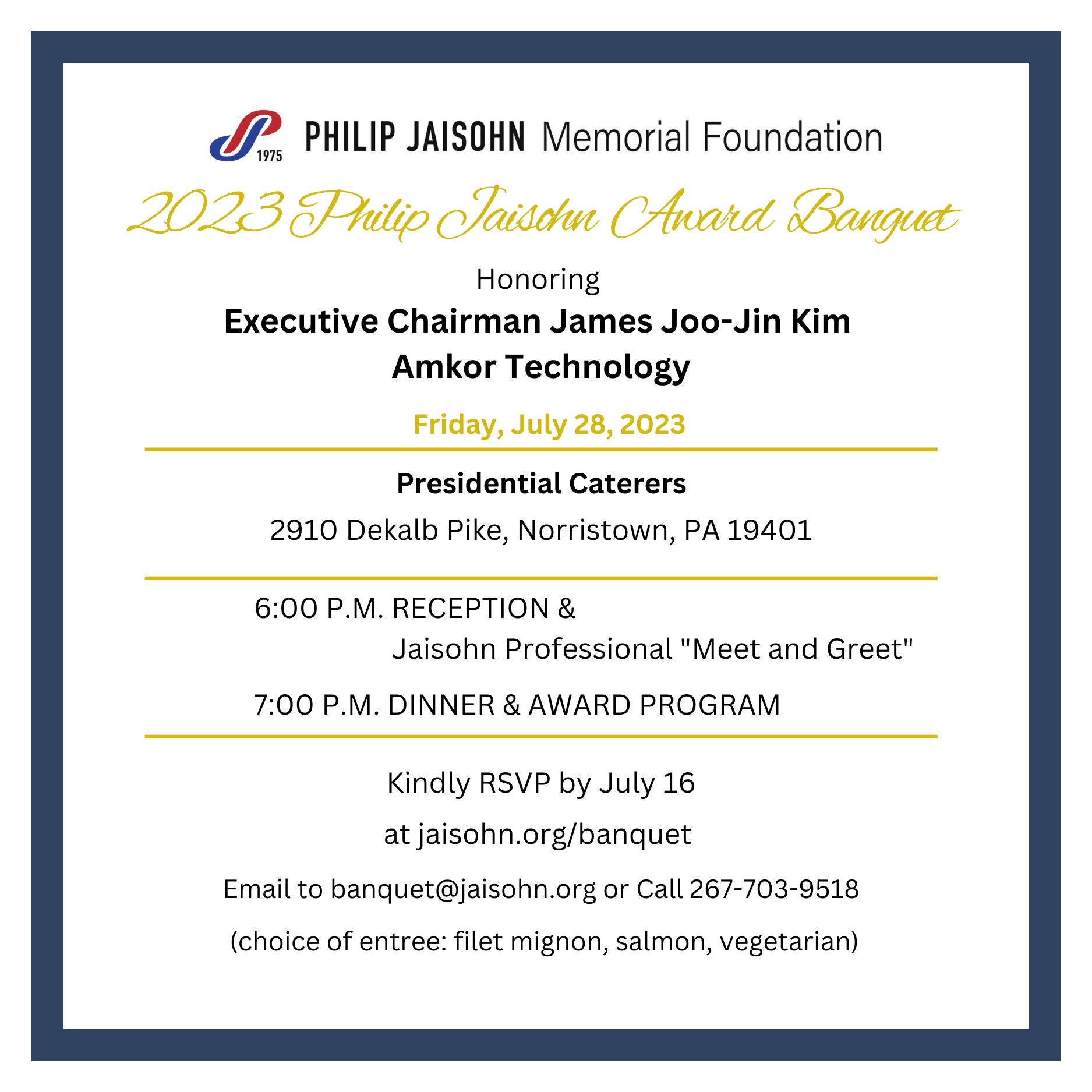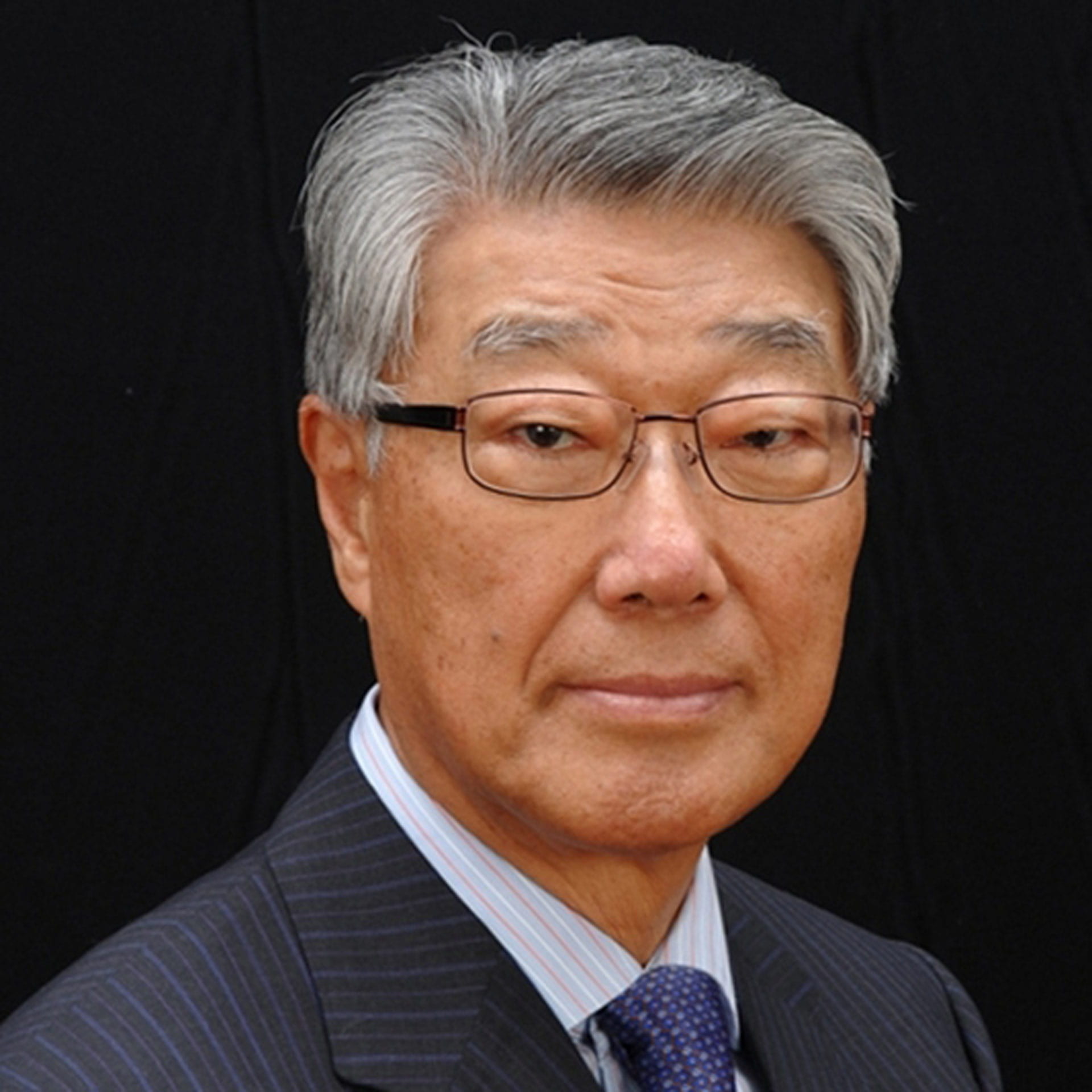 James Kim
Executive Chairman
James Kim is Executive Chairman of Amkor Technology, Inc., one of the world's largest providers of semiconductor assembly and test services with ~$7.1 billion sales in 2022.  He founded Amkor in 1968 and has guided its growth and diversification, taking the company public in 1998.   He and his wife founded Electronics Boutique in 1977 and took the company public in 1998.   In 2005 Electronics Boutique merged with GameStop.   
Kim was born in Seoul, Korea in 1936.  He is a graduate of the University of Pennsylvania, where he received a B.S. in Economics from the Wharton School in 1959 and an M.A. in Economics in 1961.  Kim taught Economics at Villanova University from 1964 to 1970.
His philanthropic interests include Wharton, Penn, the Young Scholars Charter School, Gesu School, Philadelphia Museum of Arts, Franklin Institute, Philadelphia Orchestra, and Fox Chase Cancer Center.
His philanthropic focus is in the educational and health research fields, which include his recent $25MM gift to UPenn on top of his original $6MM gift along with several million for Temple Univ.  In addition to these major philanthropic work in education and health research institutes, his foundation gifted >$1.3MM to Korean Heritage Group/Philadelphia Museum of Art along with major gifts to Phila Orchestra, each of 3 African American charter schools, etc.  Philip Jaisohn was also fortunate to receive a total of $1.1MM for our Home Health Care business set-up. 
JAISOHN WELLNESS CENTER
1290 Allentown Road
Lansdale, PA 19446
267-638-9500

© 2020 The Philip Jaisohn Memorial Foundation. All Rights Reserved.