Pediatrician Jennifer Suh, M.D.
College: Cornell University
Medical School: New York Medical College in 2001
Internships/Residencies: St. Christopher Hospital for Children
Board Certification: Board Certified in Pediatrics
Dr. Jennifer Suh has over 15 years of experience as a general pediatrician. She was born in Seoul, Korea and immigrated to the States when she was in first grade and grew up in a suburb of New York City. She graduated from Cornell University with a Bachelor of Arts in Biology and Society, attended New York Medical College and then completed her residency here in Philadelphia at St. Christopher's Children's Hospital. She has worked in both the private practice setting and, in the hospital setting in both Philadelphia and Chicago suburbs. She currently resides in Montgomery County with her husband, David Suh, and her three children.
My Hours/Availability
Philadelphia location
Mondays: 1p-6p Telemedicine
Tuesdays: 10a-5p Telemedicine
Thursdays: 1p-5p In Office
Lansdale location
Mondays: 1p-6p Telemedicine
Tuesdays: 10a-5p Telemedicine
Wednesdays: 1p-5p In Office
Dr. Jennifer Suh's Pediatric Lecture Series click here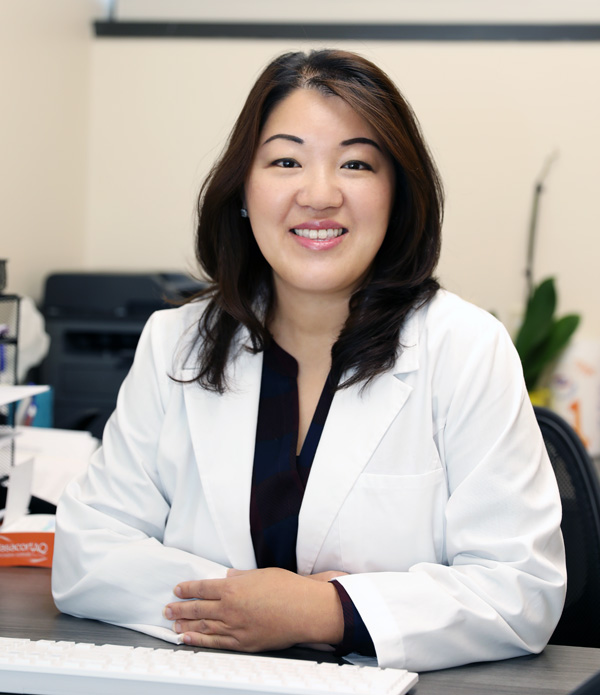 Jaisohn Medical Center Pediatric Services
Immunizations
Acute/chronic medical conditions
Well child visits including newborns and children
School/sports physical examinations
Lab service
Vaccinations for patients with Medicaid or patients with no insurance from age 0 to 18 (provided by Philadelphia Health Department)
Where to Go If We Are Closed
In Case of an Emergency
I suggest the following urgent cares and ERs due to the fact that they offer specialized pediatric care.
For minor problems
St. Christopher's Urgent Care in Jenkintown (if in the Philadelphia area)
CHOP urgent care in Chalfont (if in the Lansdale area)
For true emergencies
St. Christopher's Hospital for Children ER (if in Philadelphia area)
Doylestown Hospital ER (if in the Lansdale area)
For New Patients
Our office policy is that your child receives all the recommended vaccines by the ACIP and endorsed by the American Academy of Pediatrics. Therefore, we require your vaccination records prior to or at the first visit.
Prior to your first visit, please have the following forms completed.
Include Link for Lansdale office
Include Link for Philadelphia office
Schedule of Well Check Visits
After birth
4-5 days old (2 days after discharge from the newborn nursery) and 2 weeks old

0 year -1 years old
1 month, 2 months, 4 months, 6 months and 9 months, and 12 months
1 year-2 years old
15 months, 18 months and 24 months
2 years-3 years old
30 months and 36 months (2.5 years and 3 years old)
4 years-18 years
Yearly, whether they need forms for school or immunizations
I believe that medicine is still a sacred and honorable profession. It fosters trust and relationship, especially in Pediatrics, as these bonds are formed over decades, as the child is first born until they mature into adults. It's these relationships that motivate me, and advocating for my patients and their families is central to my role as a pediatrician. I take an integrated approach to providing healthcare, being aware that one's psychological and emotional state impacts a child's health as much as the physical. I also am a firm believer in preventive care and screenings to ensure my patient is living their optimal life and prepare them for their healthiest future. I believe my role as a physician is to educate my patients' and their families so that they are empowered to make the best choices regarding their health. 
I assure you that I am in the office 4 days a week and you can reach me at the other location, directly. I am on call for emergencies Fridays, Saturdays, and Sundays as well as every evening. You will not reach any other call service or physician.
I personally handle all my call coverage and you will receive a call back from me directly.  We are also in the process of implementing telehealth medicine options to increase accessibility when office hours are closed. We also have a translation service available for those who speak a language that is not English or Korean. Plans are to extend and expand hours in Lansdale as patient volume increases.
In this day and age, it is rare to find a solo doctor practice. It is difficult to maintain an office with just one doctor. However, there are many pros to seeing a solo practice doctor. For one, you will always see myself, so I get to know your child more personally and consistently and know all the details of their health history.  Your child will also get more individualized care, as I do all my injections and procedures, except for blood draws. Also, given that I am bilingual, I can communicate and relate well to my patients as well as their caregivers who are more comfortable in Korean.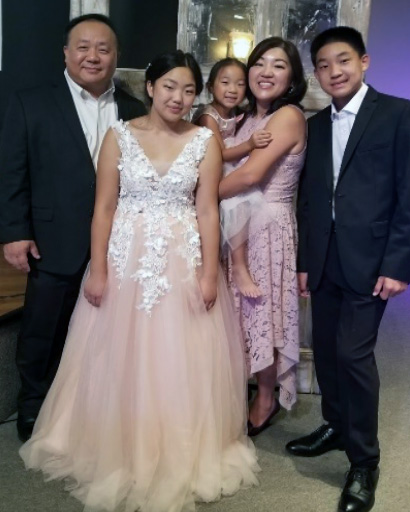 © 2020 The Philip Jaisohn Memorial Foundation. All Rights Reserved.